Under the Radar and Goodness Gracious Great Bats of Fire
By wthpod
September 25, 2017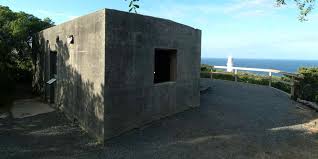 In this episode Suzie looks at an Australian wartime secret and Trevor checks out the strange tale of the bat bomb!
WHAT THE HISTORY?
Don't forget to subscribe to the podcast, or find us on iTunes.  Also chat with us over on Facebook or Twitter #wthpod.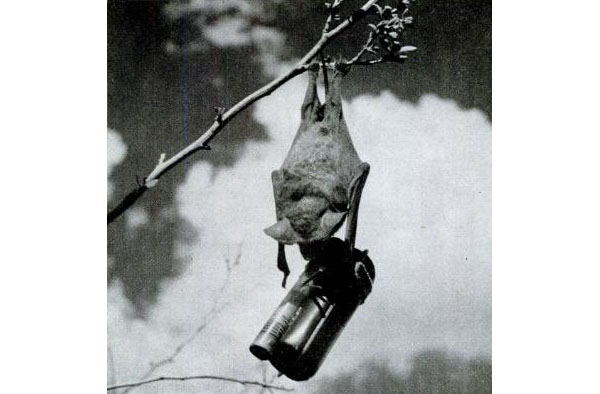 Sources:
VICTORIA'S SECRET RADAR STATION
Burin M 2011, 'Life at Cape Otway Lighthouse' http://www.abc.net.au/local/photos/2011/12/06/3384589.htm
Cape Otway Lightstation 2006, 'Winter Newsletter' http://www.lightstation.com/files/newsletters/COL_Winter_Newsletter_2006.pdf
Great Ocean Media n.d., 'Cape Otway Lightstation' http://www.lightstation.com/
Mornington Peninsula Magazine 2017, 'Enemy Aircraft Over Port Phillip 75 Years Ago' http://www.morningtonpeninsulamagazine.com.au/people-places/2017/2/3/enemy-aircraft-over-port-phillip-75-years-ago
NewsCorp 2017, The Weekly Times, 'Cape Otway Lightstation is home to a World War II secret bunker' http://www.weeklytimesnow.com.au/country-living/cape-otway-lightstation-is-home-to-a-world-war-ii-secret-bunker/news-story/15c2f04e0275c258bbb603760aa3fe3d
Smith B 2009, 'Sonar science undercovers grim wartime secret' http://www.smh.com.au/national/sonar-science-uncovers-grim-wartime-secret-20090331-9ib0.html
Smith B 2009, 'Long before Darwin attack our coast was a battleground' http://www.smh.com.au/national/long-before-darwin-attack-our-coast-was-a-battleground-20090403-9rmn.html
BAT BOMBS
The Almost Perfect World War II Plot To Bomb Japan With Bats – Atlas Obscura
Old, Weird Tech: The Bat Bombs of World War II – The Atlantic
Brilliant Mistakes: The Bat Bomb – Defense Media Network
'Bat Bombs': WWII's Project X-Ray – Warfare History Network
During World War II, The U.S. Almost Used The Most Bizarre Weapon Imaginable Against Japan – Boredom Therapy
Carlsbad Caverns – National Park Service (USA)
Other stuff:
The word history in the opening theme has been extracted from…
History Never Repeats – Split Enz (1981)
History Repeating – Propellerheads feat: Miss Shirley Bassey (1998)
Flame Trees – Cold Chisel (1984)
You're History – Shakespeare's Sister (1989)
Centuries – Fall Out Boy (2015)
Fade out music – War – Edwin Starr (1969)
All music used under fair use provisions.